Car Dealer Tactics: The Four Square
If you've ever purchased a car before, there's a good chance you saw "the four square" as you were sitting at the salesman's desk. If your looking for car buying tips, many involve this popular sales practice. It looks like a four square design that you'd see on a playground blacktop but instead of bouncing rubber balls around in it, dealers use it to organize the numbers in your deal. It might look something like this: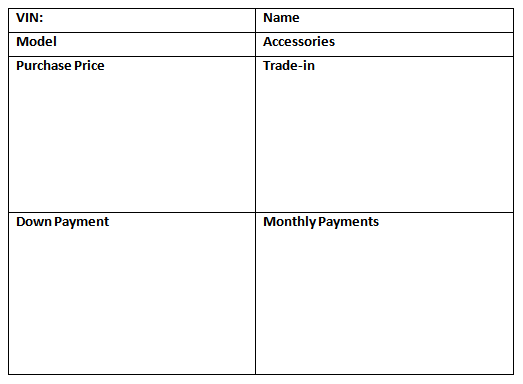 There are important tips to remember regarding each of those four squares, even though it looks straightforward.
Trade-In
The trade-in value is what the dealer is going to pay you for the vehicle you're trading in. This is negotiable. Don't simply let the first offer stand. You should have an idea of how much your car is worth before you negotiate the deal. Try checking Kelley Blue Book if you don't know.
Down Payment
This is the money you want to pay up front for your new car. The more you put down up front, the lower your monthly payments will be. How much you can put down depends on your existing finances. Don't put down so much that you won't be able to pay your upcoming bills but don't put little down just because you feel like it. You'll have to pay interest on the remaining balance. For leases, it's advisable to limit your down payment to $2,000 or $3,000. This is because you might lose some of the cash if the vehicle happens to get totalled.
Monthly Payments
This is arguably the least important box but it's the one the salesperson will pay a lot of attention to. What you need to do is avoid starting negotiations here. You may be asked questions like "What kind of payment can you deal with right now?" Don't take the bait. Instead, work on bringing the purchase price down and trade-in value up. Then, you'll end up with the best monthly payment you can get, as long as the math is done correctly. Anyone who gives you car buying tips and leaves this out hasn't done their job.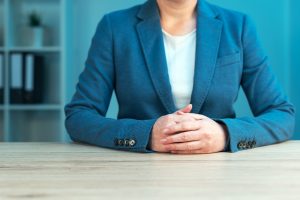 Purchase Price
You know what this is. It's the price you pay for the car, at which you arrive through negotiations. There's a trick to negotiating. You can come up with a good starting offer by calculating the dealer cost. To put it simply, it's the invoice price of the vehicle plus destination charges minus the holdback.
To get the invoice price, search local dealer inventory here. You can search the internet for holdbacks and destination fees. However, destination fees are usually around $700 and the holdback is usually about 2.5% of the car's MSRP. You can use those numbers to estimate with surprising precision. Again, it looks like this: dealer cost = invoice price + destination fees - holdback. Offer the number you end up with or bring it down even further if you think the dealer really needs to get rid of the car. This might be the case if it's been sitting on the lot for the better part of a year or so. Good luck!
Click here to search local inventory, get invoice prices and receive auto discounts you won't find elsewhere. Don't forget to come back for more auto news and car buying tips!