Hyundai Genesis Is Now Just Genesis, Which Means It's Officially Luxurious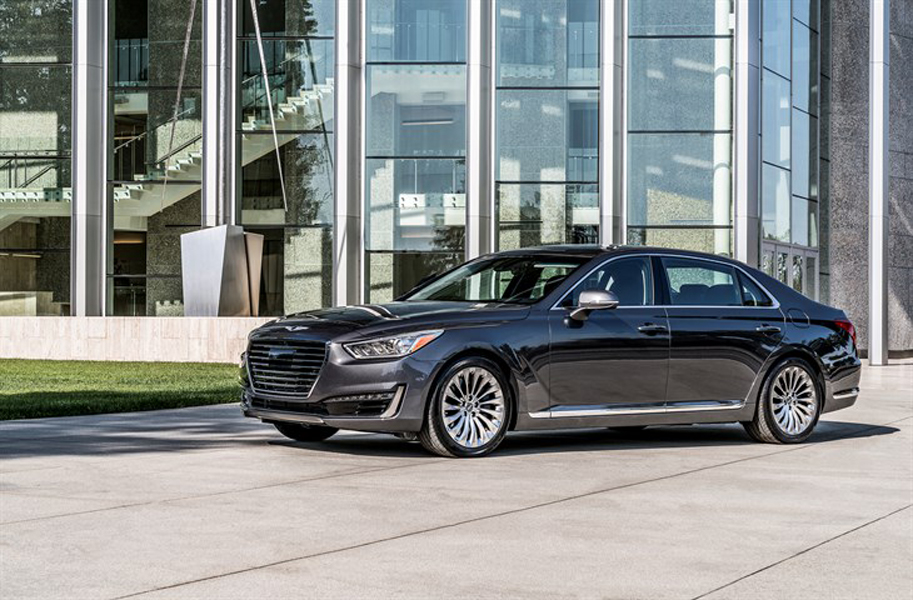 What comes to mind when you think of Lexus, Acura and Infiniti? Now think of Toyota, Honda and Nissan. You can't help but hold different feelings towards the two categories. That's the power of branding. The luxury brands we just mentioned aren't Toyotas, Hondas and Nissans with new logos, even though they are made by the same respective manufacturers. These luxury brands clearly qualify as competitors to Mercedes, Audi and other luxury imported brands. They offer all the bells and whistles a luxury brand should, and they have the feel of luxury.
Hyundai's Genesis is a new luxury brand, on its own. If you're looking for a brand new Hyundai Genesis, you're out of luck. Hyundai scrapped the model and decided to convert it into a "make," like Lexus or Mercedes-Benz. The Genesis coupe and Equus models, unfortunately, will disappear and won't be replaced with comparable vehicles for the foreseeable future (the G70 will come close to replacing the coupe). If you're looking for a luxury sedan, though, Genesis has you covered.
Think of it this way. When you buy a luxury brand, you get everything the non-luxury brands usually provide plus some extras. Usually, the extras include a larger engine and things like:
sunshades
remote start
a semi-auto driving package (adaptive cruise control, etc.)
premium audio
premium interior materials
other features
Do you get all that with genesis? What's the cost? Yes, you do get all of that and more at the G80 model's base trim, for just $41,000. There are 2 additional trims to the G80, which offer a 3.3-liter turbo engine and a big 5-liter monster. There's another model altogether, called the G90, as well. It starts at $68,350, for which you get 365 hp, auto-defog windshield, nappa leather seating, acoustic window lamination, adjustable ambient lighting, Quantum Logic® surround audio with Clari-Fi™ music restoration technology, and a slew of other things.
Keep in mind that neither Hyundai nor Genesis have a reputation for impressive resale value. Yet, we think you'll have an opportunity to resell your Genesis at a high value if it's kept in good condition. That wasn't usually possible with the Hyundai Genesis but we think the Genesis G80 and G90 will improve that aspect of Hyundai's value proposition. If the Genesis brand improves as Hyundai has, it could easily become the most valued brand out of Asia.
Get free auto quotes from your local dealers. No obligation involved. Click here.