Is Hyundai Kona the Most Recommendable Small SUV?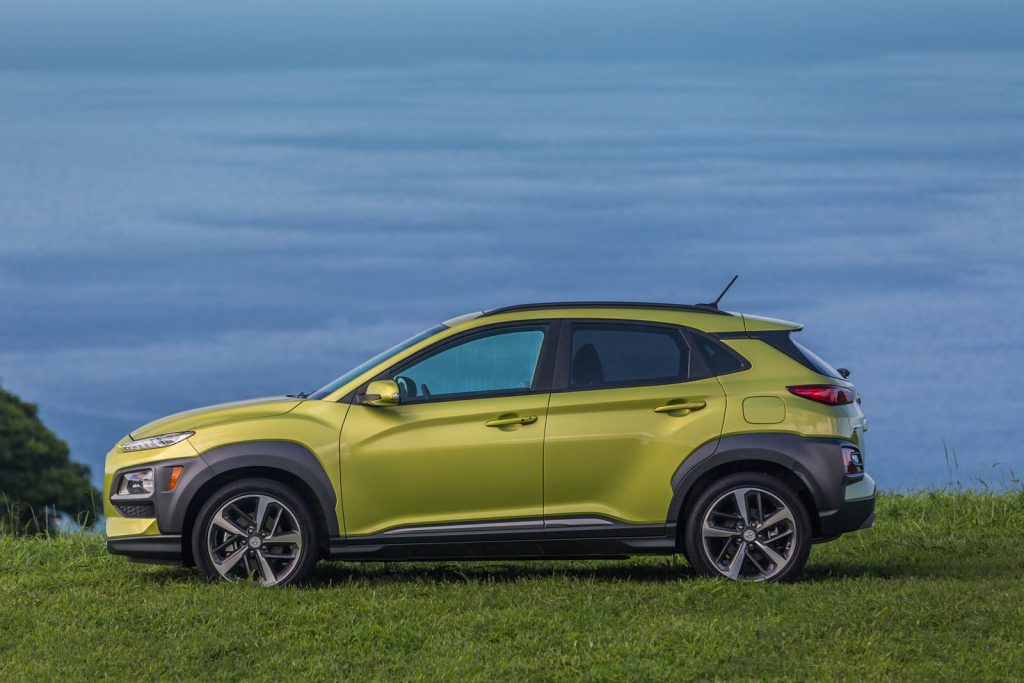 Hyundai Kona is matched with compact SUVs such as the Mazda CX-3 and Honda HR-V. It's built for maximum appeal, especially to younger drivers. Though, it has everything every driver could want in a compact, affordable SUV. Which begs the question "is there a mismatch here?" Is the 2018 Kona objectively superior in terms of value?
Standard Equipment
For standard equipment, it has a 7-inch touch screen with Apple CarPlay and Android Auto. That's the same setup as most of the luxury vehicles on the market. Also, it has automatic headlights, remote keyless entry, tire pressure monitoring system and bluetooth.
Design
In the styling department, the Hyundai Kona stands out. It mimics SUVs like the Mazda MX-3 but has a more rounded, aerodynamic shape. Three pairs of headlights (2 with some trims) and a couple of grills give the Kona an exotic look that comes off a little on the aggressive side, rather than restrained. You can choose between an earthy red, a glossy grey and a flashy "surf blue" color. The interior is just sparky enough.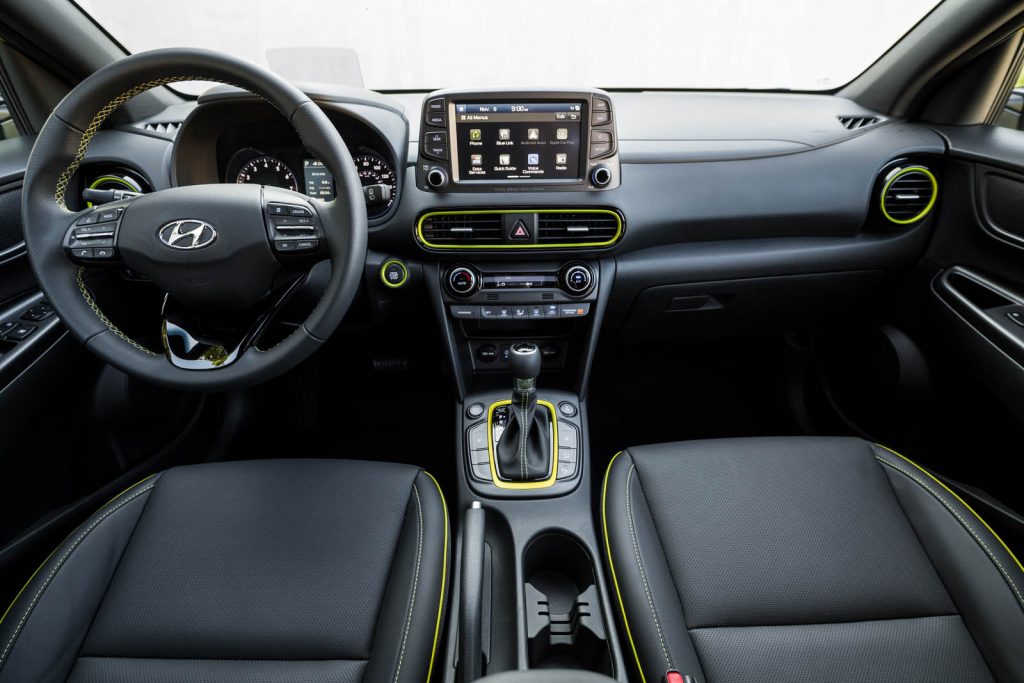 Engine
To power the lightweight Kona, Hyundai offers a 1.6L, 175-hp turbocharged engine or a 2.0L, 147-hp 4-cylinder option. The HR-V has only one option, the 141-hp, 1.8L 4-cylinder, for all trims. The Mazda CX-3, similarly, is only available with a 146-hp, 4-cylinder engine. Therefore, if horsepower is important to you, the 2018 Kona has a clear advantage. If horsepower isn't important to you, it would be a good idea to start looking through the specs of each of these vehicles. Somewhere in there, one of them has a gadget or comfort feature or extra inch to the wheels that will tip you off the fence.
Options and Trims
Lots of add-ons, such as all-wheel drive, heads-up display and wireless device charging, are available. At the SEL trim, you get blind-spot collision warning with lane change assist, roof rack, and lane keep assist. At the Limited trim and upwards, we have larger wheels, heated leather seats with 8-way adjustability, automatic temperature control, fog lights, sunroof, premium audio and a slightly larger touch screen.
The Kicker
The 2018 Kona ranges from $20,000 to $28,000, which is comparable to the Honda HR-V and Mazda CX-3. Features are comparable as well, for the most part. However, no brand beats Hyundai's 10-year/100,000-mile warranty. Even though Hyundai is a reliable brand, you're buying peace of mind when you buy a new Hyundai Kona. That's why it's our recommendation to anyone searching for a small SUV.
Get free, no-obligation, online quotes from nearby dealers for free. Click here.