The BestNewCar.com Guide to Vehicle Body Styles
What is a crossover, exactly? Have you ever wondered that? This page is here to help you understand what each kind of vehicle is, what they're good for and what they're not so good for. The information below can be considered generally true but not all models fit into one category perfectly.
Sedan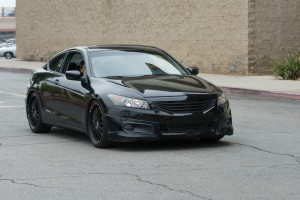 A sedan is probably what you visualize when you hear the word "car." It's a vehicle with a passenger area that is raised above the hood and trunk areas. Sedans are practical road vehicles.
Advantages
Fuel efficiency
Style
Affordability (purchase price)
Disadvantages
Reduced cargo space
Reduced head room
Examples of Sedans
Honda Accord
Toyota Corolla
BMW 5 Series
Truck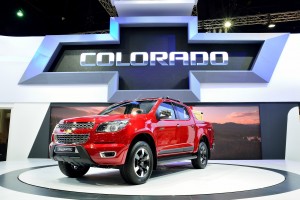 Trucks are sometimes called "pickups" or "pickup trucks." Sometimes, very large, very powerful vehicles are referred to as "trucks." We're talking about light-duty trucks (classes 1-3), in this case. The truck's cargo bed is it's defining feature.
Advantages
Power
Ground clearance
Separation between passenger area and cargo area
Higher towing and payload capacity
Disadvantages
Higher fuel consumption
Reduced seating
Examples of Trucks
Ford F-250
Chevy Silverado 1500
Toyota Tacoma
SUV/Crossover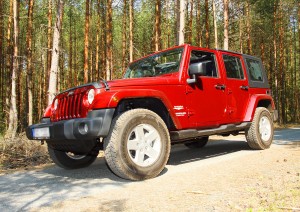 SUV might be the broadest category of body style. An SUV usually looks like a "jeep," with a combined passenger and cargo area. Some SUVs are unibody, built like sedans. Others are body-on-frame, built like trucks. SUVs come in a wide range of sizes, from compact to bus-like. Crossovers are sometimes called SUVs, although crossovers are meant to provide some of the advantages of sedans while also providing some advantages of SUVs.
Advantages
Capabilites for off-road travel, towing, or other scenarios
versatile space due to removable or foldable seats
Most models are available with AWD or 4WD
Safety
Disadvantages
Reduced fuel efficiency
It can be difficult to choose the right one
Examples
Mazda CX-5
Ford Escape
Jeep Grand Cherokee
Ford Expedition
Van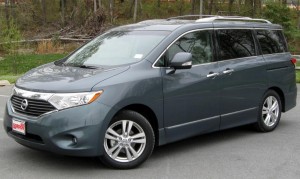 "Van" can refer to "minivan," "cargo van," or "passenger van." Minivans are built for families; they are comfortable and practical. Cargo vans are built for carrying lots of cargo and passenger vans typically have seats for 12 to 15 people.
Advantages
Lots of seats (or cargo space)
Efficient but spacious
Comfort and convenience (especially for minivans)
Disadvantages
Sometimes considered "unsexy"
Few to choose from
Examples
Honda Odyssey
Chevrolet Express
Chrysler Pacifica
Sports Car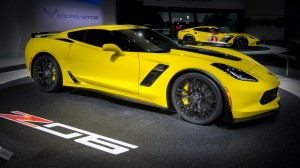 Sports cars are meant to be visually appealing. Most have some kind of sport capability. For example, some accelerate quickly. Others have racing suspension so they can go around a track quickly. Many sports cars look a lot like a typical sedan but some have especially aggressive designs.
Advantages
Speed and agility for competitions (or just for fun)
Good looks
Disadvantages
Many have only two doors
Limited seating
Limited head room and leg room
Lower fuel efficiency
Examples
Nissan 370 Z
Ford Mustang
Ferrari GTC4Lusso
Click on a category to learn more about a specific vehicle type
SUV
Sedan
Sports Car
Truck
Van
Ready to get quotes from local dealers and find the best deal around? Click here. It's free.